During her 35+-year career, Lubica has worked as both a researcher and a psychotherapist. She has created many unique shadow work exercises based on the theories of C.G. Jung. Wanting to expand her work to audiences outside psychotherapy, she joined forces with her friend, Pavol, and daughter, Dana. Together, they started an educational company in Slovakia that transforms lives through shadow work and mindfulness.
In 2006, when Lubica mourned the loss of her brother and father, she had a dream about a monk, who created a mandala template in sand for her to color. She felt deep relief during that process, and the monk then told her in the dream that the template was the mandala of grief.
When she woke up and felt truly light for the first time in months, she wished others would also have a chance to experience such a profound transformation. She called Pavol, who is a painter, graphic designer, and Zen monk. He had an interest in painting mandalas since studying fine arts in college. She asked if he could design a template that would represent a mandala of grief. In a few days, he brought her two templates – one for grief and one for happiness. Both were beautiful.
Right away, Lubica, Pavol, and Dana started to use the mandala templates themselves and with their clients. Gradually, they created more than 150 mandalas of emotions, qualities and behaviors that became a popular tool for inner work and self-exploration.
Mandalive® originated from a dream and helps us see the invisible within. It provides us with a better understanding of all of our emotions, qualities and behaviors, both positive and negative.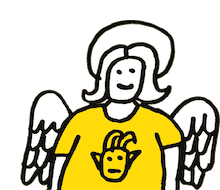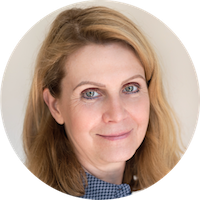 Lubica Hamarova
The Soul of Mandalive®, clinical psychologist, shadow work expert, coach, trainer, Zen monk, and pioneer in applying C.G. Jung's theories outside psychotherapy, Lubica is the reason all of this is possible. She has devoted her life to exploring the magic hidden within our unconscious minds. As a former university teacher and researcher, she focused on mental trainings for top athletes and the impact of Zen meditation on improving their performance. She has practiced Zen meditation for more than three decades.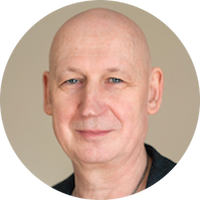 Pavol Rozloznik
Our beloved colleague Pavol was the Creative Force of Mandalive®. He was fascinated by mandala design since studying fine arts at university and dedicated most of his life to it. Besides being a multi-talented artist, he was a renown graphic designer, receiving The Identification Code of Slovakia Award for his lifetime work and contribution. His great passion since teenage years was Zen Buddhism. In 1990, he traveled alone to a Zen monastery in France and came back ordained as the first Zen Buddhist monk in Slovakia.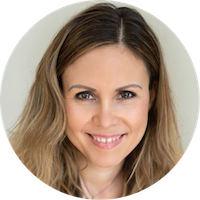 Dana Dubravska
The Brain of Mandalive®, shadow work expert, mental health coach & trainer. She has a MSc. degree in neuroscience and psychology of mental health from King's College London and is currently pursuing MA in Jungian & Post-Jungian Studies at the University of Essex. Prior to doing this work, she studied business administration and spent more than a decade in advertising, telecommunications, and logistics, leading teams of up to 100 employees. She has practiced Zen meditation for over twelve years.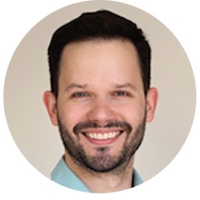 Michal Zemko
The Moving Force of Mandalive®, Michal works with teachers and art therapists and is responsible for introducing Mandalive® into the educational and non-profit sector. He holds an MBA and a masters degree is in special education. He focuses on the research of mandalas and their effectiveness in art therapy and in his current doctoral studies he aims to develop special 3D haptic mandalas for people with visual impairment. He has practiced Zen meditation for over ten years.
Do you want to try coloring Mandalive® with pencils without the app?
Sign up to get four free mandalas into your Inbox!
By clicking "Send me the mandalas", I accept the Privacy Policy of the Terms and Conditions for the Use of Mandalive

available for iPhone and iPad